Man to run across Ecuador's 'Avenue of the Volcanoes'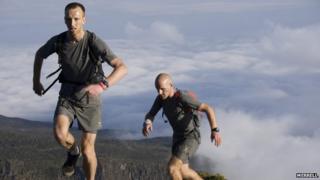 An "ultra marathon" runner is to attempt a run across Ecuador's 100-mile ''Avenue of the Volcanoes" in just one day.
Dr Andrew Murray has completed several other similar tasks, including a 2,559 mile run from Scotland to the Sahara desert.
The 33-year-old Edinburgh GP will begin his challenge on 14 June.
Dr Murray hopes to use the run to highlight the benefits of regular exercise to a person's health.
The run will take the Scot from the sub-zero temperatures of a South American mountain into the intense heat of the Amazon basin.
Mr Murray's route will see him first climb Mount Cotopaxi in Ecuador. At 5,897m, the volcano is the highest active volcano in the world.
After this he will run across the region's "Avenue of the Volcanoes" which includes the Pasochoa and El Corazon, before running down towards the Pastaza river, which flows from Ecuador into Peru.
Altitude danger
The GP said: "The landscape and wildlife are utterly amazing. The major difficulties are having to run about 100 very hilly miles at pretty significant altitude, having just climbed a mountain higher than anything in Europe.
"I ran Mt Kilimanjaro last year and Cotopaxi is a little higher and is covered in snow and ice so I'd anticipate being tired even before getting off the mountain.
"But I have been kitted out with the gear that will help minimise the effects of the heat, and it would not be a challenge unless it was harder than what I have done before."
Dr Murray also hopes to raise awareness of the benefits of exercise through this latest running
"As a GP I know that taking regular exercise is one of the best things you can do for yourself. If everyone did 30 minutes of walking, or any other form of exercise a day, stats show it would increase national happiness."