The Edinburgh International festival moves dates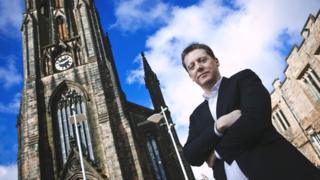 The Edinburgh International Festival is to move its dates in line with the Fringe from next year.
The 2015 festival will now start on 7 August after the festival's new director Fergus Linehan announced changed dates.
The programme will include a major new production of Antigone, starring French actress Juliette Binoche, and a major work by Budapest Festival Orchestra.
There will be a public event to mark the festival chorus' 50th anniversary.
The Edinburgh Fringe moved its own dates a decade ago. It is hoped the move will give Edinburgh's Festival season added clout and focus.
Phenomenal success
Mr Linehan succeeds the current festival director Jonathan Mills on 1 October 2014.
He said: "After a period of reflection and consultation with a wide range of people involved in the city, the festivals and associated businesses, it has been decided to move the Edinburgh International Festival's dates forward one week from 2015.
"The unique combination and coincidence of Edinburgh's summer festivals at full strength contributes to our world-wide success.
"It is this buzz and breadth of choice that offers the best possible experience for audiences and artists alike.
"Protecting this pre-eminence is crucial to the continuing phenomenal success of this world leading festival city."