Edinburgh Council to write off £5.5m repairs debt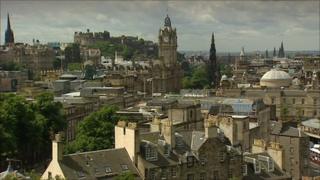 Edinburgh Council is to write off £5.5m of the debt owed following the collapse of its property repairs service.
It means about a quarter of the £22m owed to the council by tenants who had compulsory work carried out on their homes will now be lost.
Under Edinburgh's statutory notice system, the council paid up front for repairs to tenement buildings, and recovered the money afterwards.
However the system collapsed when it was found to be open to abuse.
Alasdair Rankin, Edinburgh City Council's finance convener, said: "We are acutely aware of the issues faced by the former property conservation service and continue to make good progress towards closing these off.
"Whilst we are making every effort to fairly recover any money due to the council, this does not include billing for works that should not have been carried out in the first place.
"The council has already made provision for the non recovery of debts."