Army camp assaults on Edinburgh Academy pupils probed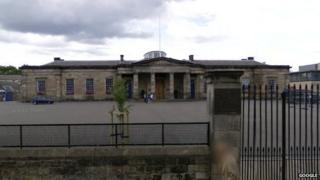 Police are investigating allegations that pupils at a private school in Edinburgh were assaulted during an Army cadet camp.
It is understood a number of teenagers from Edinburgh Academy alleged they had been restrained and beaten by other students at the Easter training camp.
Concerns were raised by parents when the pupils returned.
Police said they were "liaising closely with the school to determine the most appropriate course of action".