Family of tragic toddler ask for privacy to grieve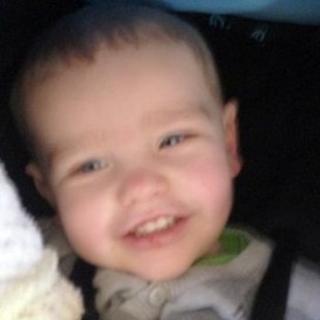 The family of a Fife toddler who died on Saturday due to a "tragic set of circumstances" have asked for privacy to allow them to grieve.
Emergency services were called to a serious incident in Donald Crescent in Thornton on Saturday evening.
The family thanked the public for their tributes to two-year-old Liam Johnson, who was also known as Liam Fee.
The statement read: "Liam was a happy-go-lucky little boy, with blonde hair, big blue eyes and a cheeky smile."
It added: "He was very much loved by his family and will be deeply missed. Liam had his whole life ahead of him and we are devastated at our loss.
"We would like to thank our friends for their continued support and for all the teddies and flowers left as a tribute to Liam outside the family home, which has provided us with some comfort."
The statement concluded: "We request privacy and time to grieve at this very sad and difficult time."
Officers said they were undertaking a detailed investigation but were not looking for anyone in connection with the incident.