Andrew McNicoll death: Case against lorry driver not proven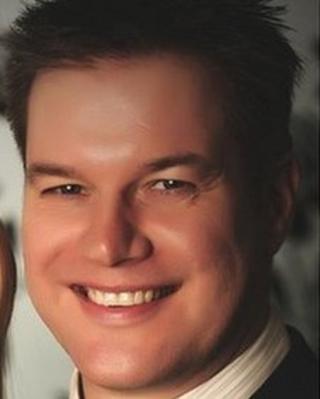 A lorry driver has been acquitted of causing a cyclist's death by careless driving.
John Stewart, 54, was accused of causing Andrew McNicoll's death on Lanark Road, Edinburgh, in January 2012.
However, a jury returned a majority verdict of not proven against the HGV driver.
The verdict came at the end of a four-day long trial at Edinburgh Sheriff Court.
Prosecutors alleged that Mr Stewart, of Carstairs, Lanarkshire, drove his articulated lorry with undue care and attention.
They alleged that he overtook Mr McNicoll, of Balerno, Edinburgh, at an unsafe point in the road and that a trailer that was attached to his vehicle came into contact with the cyclist.
Prosecution lawyers alleged this action caused Mr McNicoll to lose control of his bike and strike a parked Mazda car, causing him to suffer serious injuries which contributed to his death.
During proceedings, the court heard that accident investigators were unable to prove that Mr Stewart had acted illegally.
In his closing speech on Thursday afternoon, defence advocate Steve Love described Mr McNicoll's death as "sad" - but said the evidence surrounding the incident pointed to it being a "tragic accident" as opposed to a criminal act.
At the end of proceedings, Sheriff Kenneth Maciver told Mr Stewart he was free to leave the dock and thanked jury members for their service.
Mr McNicoll worked as an insurance officer at Balfour Beatty Construction in Edinburgh, and was an enthusiastic road cyclist who was a member of the Edinburgh Road Club.
Speaking shortly after Mr McNicoll's death, his father Ian - who set up a charitable fund which campaigns for improved road safety for cyclists - said: "Our grief, as you can imagine, is immense. Andrew was a fit young man with a great future ahead of him with his partner Donna.
"We are extremely proud of our Andrew and his achievements."
Mr McNicoll's death - and that of fellow cyclist Audrey Fyfe, who died after being hit by a car in Edinburgh in 2011 - inspired thousands of cyclists to hold a Pedal on Parliament event last year, when they called for more funding to improve cycling safety, and lower speed limits in areas used by cyclists.