Royal Edinburgh Hospital £48m revamp plans approved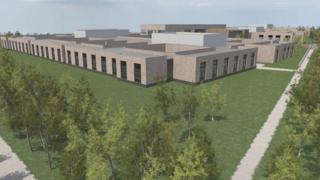 The £48m first phase of an Edinburgh hospital for patients with mental health problems has been approved.
The initial stage of the Royal Edinburgh Hospital's revamp project could now begin by the end of the year and should be finished in 2016.
It includes a state-of-the-art facility which would provide acute mental health care.
The proposals also include an intensive psychiatric care unit and a specialist brain injury unit.
The hospital, in Morningside, first opened its doors in 1813.
Preparatory work
David Small, NHS Lothian chairman of the Royal Edinburgh Hospital project board, said: "This is a very exciting step in the development of this project and we are now within sight of construction beginning later this year.
"The next step in the process is the development of the full business case which we anticipate submitting for Scottish government approval in September this year."
Meanwhile works to prepare the site for the new facility will begin this week.
The work includes removing of shrubbery, trees and other debris, the demolition of the recently vacated Scottish Ambulance Service building, as well as the development of a therapeutic garden activity area.
Health Secretary Alex Neil said: "I am pleased that plans for this modern mental health care facility have received outline business case approval.
"Plans for the new facility reflects the fact that mental health services should not exist in silos but be fully embedded into community care to deliver better outcomes and joined up care for patients."
The hospital currently provides acute psychiatric and mental health care, including the treatment of those with learning difficulties and dementia.
It also offers specialist services for the treatment of eating disorders, alcohol problems and young people with mental health problems.