Edinburgh International Festival programme launched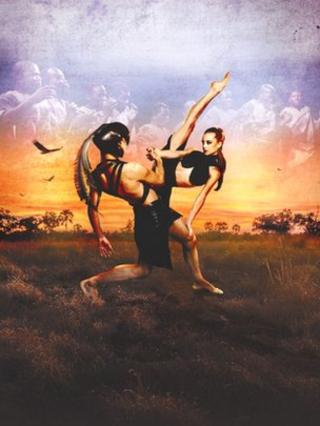 This year's Edinburgh International Festival will celebrate 20 years of democracy in South Africa.
A ballet world premiere, a play and a live installation will mark two decades since the country's first democratic elections in 1994.
The festival will also commemorate 100 years since the outbreak of World War One with a theatre production by Flemish director Luk Perceval.
Jonathan Mills will direct the annual showcase for the eighth and last time.
Work celebrating democracy in South Africa opens with the world premiere of a new ballet Inala.
Composer Ella Spira has collaborated with the group, Ladysmith Black Mambazo who will be creating the soundscape for dancers from Rambert and The Royal Ballet, choreographed by Mark Baldwin.
More than 2,400 artists from 43 nations have been invited to perform in the capital from 8 to 21 August.
There will be productions from Canada, Australia and New Zealand - Commonwealth countries which will also compete at Glasgow 2014 this summer.
Scotland will be represented by The James Plays, featuring three kings of Scotland and starring James McArdle and Blythe Duff.
'Unmissable date'
The opening concert will bring together three works written in the years preceding World War One by Schoenberg, Scriabin and Debussy.
Mr Mills said: "We are working with a number of international co-producing partners to bring performances to the UK from around the world, from New Zealand to South Africa, ensuring the festival retains its unique mix of artists and work which makes it an unmissable date in the global cultural calendar.
"We are delighted to be working with a range of funders and partners to share with you what we believe is a fantastic festival programme."
Scottish Culture Secretary Fiona Hyslop said: "The Edinburgh International Festival is a wonderful platform for showcasing Scotland's amazing culture, exceptional talent and our reputation as a creative nation to audiences from around the globe.
"The exciting and vibrant festival projects that our Expo Fund is supporting this year offer huge potential to celebrate and promote Scotland's creative strengths to the world as global attention focuses on us in this landmark year of Homecoming."
Tickets go on sale to friends of the festival on Wednesday and to the general public on 29 March.