Fairground worker jailed for Fife rape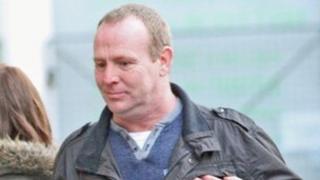 A fairground worker who raped a sleeping student in Fife has been jailed for seven years.
The teenager, who was 18 at the time, told how she and friends went to Thomas Michalowski's caravan near a showground in Crosshill in March of last year.
She said they drank alcohol before the others left, leaving her alone with Michalowski
The jury also found Michalowski guilty of attempting to rape another 18-year-old student in West Lothian in 2011.
The rape victim told a jury from behind a screen at the High Court in Edinburgh that she had asked 43-year-old Michalowski to stop, which he initially had.
The teenager fell asleep, but woke to find Michalowski having sex with her.
Michalowski, from Glasgow, insisted that nothing had happened.
But a jury took only half an hour to reach a majority verdict, finding him guilty of raping the student while she was asleep and incapable of giving or withholding consent.
Judge Lord Kinclaven told Michalowski he had been found guilty of serious offences against vulnerable teenagers.
The judge also made an order extending Michalowski's licence conditions by a further three years after the end of his sentence.
Solicitor advocate Neil Hay, defending, said Michalowski still maintained his innocence.