Kathleen Duncan sentenced for £38,000 NHS taxi fraud in Fife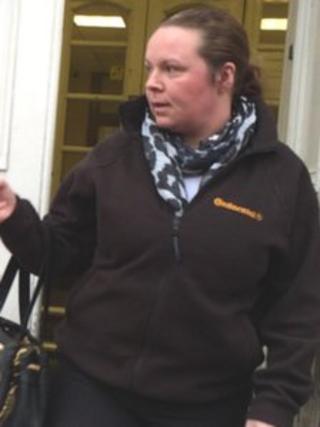 A mother who admitted defrauding NHS Fife of more than £38,000 by claiming for fake taxi journeys has been given a two-year community payback order.
Kathleen Duncan, 44, who now lives in South Queensferry, submitted forged receipts for up to £160 each over a period of 13 months.
She had earlier pleaded guilty to defrauding NHS Fife of £38,019 between 1 August 2010 and 29 August 2011.
At Kirkcaldy Sheriff Court, Duncan was ordered to do 200 hours of unpaid work.
Sheriff Maxwell Hendry said: "This was a carefully thought out, planned and executed fraud carried out repeatedly in a deliberate attempt to defraud the NHS.
"The starting point here would be custody, but I have to weigh up all the factors.
"I'm just persuaded that the interests of justice don't require me to send you to prison.
"While I'm not asked to use your children's circumstances to justify that I'm obliged to take into account what the circumstances would be if you were serving years in custody."
She claimed the expenses were for her terminally ill children to travel from their then home in Dunfermline to hospital.
The court heard that Duncan forged drivers' signatures and the signatures of NHS staff, which were needed to confirm her attendance at hospital.
Two of her three children have the rare genetic condition Hurler's Syndrome.
The court heard the children both required regular hospital treatment, both as inpatients and outpatients.