Standards criticised at Lasswade's Pittendreich Care Home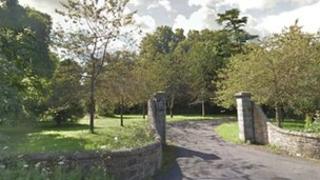 Scotland's social care watchdog has criticised the quality of care given to residents at a care home in Midlothian.
Pittendreich Care Home in Lasswade was graded by the Care Inspectorate as 1, unsatisfactory, for quality of care following an unannounced inspection.
It is the second inspection in a row which found quality of care at the home to be unacceptable.
A spokeswoman for the Care Inspectorate said: "Where we have concerns we do not hesitate to act.
"This service was subject to an unannounced inspection in January which found that the quality of care was still well below the standard we require.
"We have informed the service of the action which must be taken immediately to improve the quality of care provided.
The spokeswoman added: "If we are not satisfied that the quality of care provided to residents improves significantly, we will not hesitate to take further action."
St Philips Care
The operator of the Pittendreich home has responded to the Care Inspectorate's findings.
A statement said: "St Philips Care is committed in providing the highest standards of care and quality to all the residents we care for.
"We accept there have been some issues and concerns at Pittendreich Care Centre and we have a robust action plan, with dedicated times scales to address these issues.
"We operate a very open, transparent and honest way of working and have regular meetings with the Midlothian Council and meetings with relatives to ensure they are fully updated.
"Our main priority is to ensure our residents are cared for in a safe secure environment with all their needs being met."
It added: "A senior member of St Philips management is providing support on a daily basis and we are being supported by a member of Midlothian Council staff."