Edinburgh College strike suspended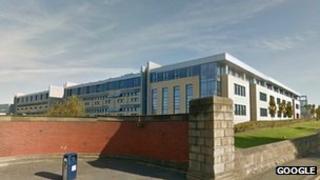 Further strike action has been suspended at one of Scotland's largest colleges after a deal was reached on working conditions.
A strike was held at Edinburgh College earlier this month in protest at plans to "harmonise" lecturer contracts.
Management at the college said planned industrial action had been postponed following a series of "constructive" meetings with the EIS union.
The EIS will now put the proposal to its members in a ballot.
Ian McKay, chairman of Edinburgh College board of management, said: "The board is pleased that we have a harmonisation proposal that will continue to provide the best possible experience for students.
"We are hopeful that our teaching staff will accept this offer."
Penny Gower, EIS branch secretary, said: "We feel the proposal is consistent with the expectations of our members and one which officials are happy to recommend to them.
"Their determination to pursue a just, no-detriment settlement has been vindicated."