Edinburgh childminder banned over baby injury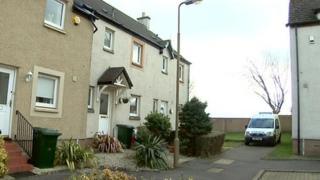 A childminder has been banned from looking after children after a 14-month-old boy was found in her Edinburgh home with a head injury.
Halima Nassif, from Limefield, has had an "emergency condition" imposed by the Care Inspectorate while a police investigation is carried out.
The boy is being treated for a brain injury following Saturday's incident.
Care Inspectorate said it understood the woman left the boy with a family member while she went to another job.
The family member was not a registered childminder.
Registration cancelled
A Care Inspectorate spokesman said: "We imposed an emergency condition notice on this childminder's registration, which prevents her from childminding pending the outcome of police inquiries.
"The individual concerned has now notified us of her intention to cancel her registration.
"We are working closely with the police. Anyone with concerns about any care service can contact us on 0845 6009527."
A letter from the Care Inspectorate to Mrs Nassif reads: "The reasons for this decision are that the Care Inspectorate has been made aware of an allegation that on Saturday, 8 February, you knowingly left a minded child in the care of an unregistered member of your family.
"Said family member is not a person who is fit to provide a care service in terms of regulation 6 of The Social care and Social Work Improvement Scotland Regulations 2011.
"During you absence from your child minding service and whilst in the sole care of your unregistered family member, the minded child sustained a head injury.
"The Care Inspectorate has reason to believe you left the minded child in order to pursue other employment which on occasion, takes place during the hours of operation of your child minding service."