David Gilroy fails in bid for Suzanne Pilley murder case review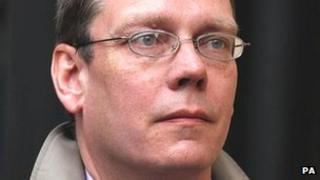 The killer of Edinburgh woman Suzanne Pilley has failed in an attempt to have his case reviewed.
David Gilroy, 50, was jailed at the High Court in Edinburgh in April 2012 for murdering Ms Pilley in May 2010. Ms Pilley's body has never been found.
Gilroy was sentenced to life imprisonment and ordered to serve at least 18 years in jail.
The Supreme Court in London has now refused his application to have his case reviewed.
The jury in Gilroy's trial heard he was driven by jealousy over his ex-lover, Ms Pilley, and that he had maintained a front of normality while embarking on a series of acts to cover up his crime.
Gilroy has protested his innocence since the day Ms Pilley vanished.
Judge Lord Bracadale told Gilroy, 49, when he was convicted that he hoped he would one day say where he abandoned the victim's body.
Gilroy's case made legal history when he became the first convicted killer to have his sentencing filmed for British TV.