Edinburgh Legionnaires' outbreak: Crown Office examines report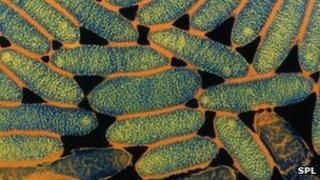 A Health and Safety Executive (HSE) report on a Legionnaires' outbreak in Edinburgh in 2012 is to be considered by the procurator fiscal.
Four people died in the outbreak, which was thought to be spread by vapour from one or more cooling towers.
Three men and a woman died as a result of contracting the disease. It was thought to be spread in a vapour cloud.
The HSE has been carrying out investigations for nearly two years.
Six cooling towers were tested, with work concentrating on four towers which were "shock treated" with chemicals.
The reports are now being considered by a new specialist branch of the Crown Office which deals with health and safety issues.
It will decide whether any cases will come to court.