Plan to scrap sauna licences in Edinburgh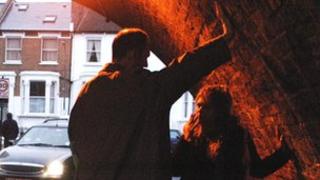 Proposals to scrap the licensing of saunas and massage parlours in Edinburgh are to be considered by councillors.
The city recently cut the number of public entertainment licences to venues involved in the sex trade from 13 to six.
It followed concerns raised by the police over how some saunas operated.
A public consultation, which backed plans to remove the licences entirely, will be discussed next week.
Harm reduction
Gavin Barrie, City of Edinburgh Council's convener of the regulatory committee, said: "Recent checks on licensed premises have uncovered evidence that activity beyond the terms of the licence is taking place in some premises.
"The proposal to be considered at next week's committee states that the amount of evidence we have now received means it is no longer appropriate to consider saunas and massage premises for a public entertainment licence.
"If the committee decides not to license these premises in future, the council will still take the safety and wellbeing of those working in saunas and massage premises extremely seriously and our Health, Social Care and Housing Committee will scrutinise the harm reduction work under way across the various agencies working in partnership."
Edinburgh is the only Scottish city to operate a licensing scheme for saunas and massage parlours, part of its tolerant approach to the sex trade.
The refusal of the sauna licences last year followed raids carried out on a number of premises by the police in the summer.