Edinburgh police 'failed' missing man who died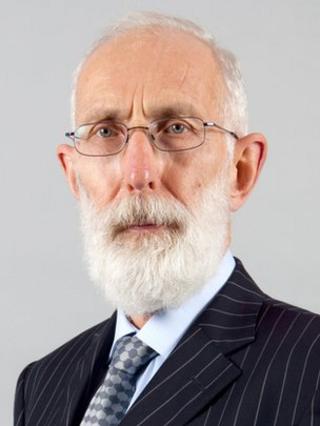 Police have been criticised over the case of a 52-year-old man found dead after he had been reported missing.
The man was found in Edinburgh in March last year, three days after neighbours contacted police.
The Police Investigations and Review Commissioner (PIRC) said a lack of prompt action by officers was "a significant failing".
Police in Edinburgh were criticised by the PIRC for their response to another missing person inquiry in October.
In that case, a 39-year-old man with mental health problems, who had been taken home by officers, sustained serious injuries after falling from a block of flats in Leith.
The latest report from the commissioner, Prof John McNeill, outlines how the 52-year-old was known as a vulnerable person with serious health problems.
He was found dead at the home of a friend in the Restalrig area of the city on 29 March 2013.
Three days previously, the man's neighbours had contacted police, saying they had not seen him for a number of days and expressed concern about his welfare.
Prof McNeill said, although the police did take action, they did not instigate a full missing person inquiry.
Mobile phone
Hours before he died, the man himself called 999 and asked the police for help.
A summary of the PIRC report states: "Police were provided with the location of the mobile phone making the 999 call which showed that the man was in the Restalrig area of Edinburgh. However the Area Control Room (ACR) did not pursue this information and sent officers to the man's home some 4.5km from this location.
"On arrival police officers received no response at the door and took no further action to gain access to the house at that time. At around 3am that night a sergeant identified that the missing person and 999 incidents were linked and sent officers to find the man in the Restalrig area.
"Due to a recording error, officers were sent to the wrong address in Restalrig and, on getting no reply to the door, left a calling card requesting that the man contact the police. The man was found dead at 0815 hours that day at an adjoining house."
Prof McNeill said: "After examining the available evidence I found that the lack of prompt action to trace the man and obtain medical intervention was a significant failing.
"The decision to downgrade the 999 call was clearly erroneous."
The commissioner recommended that Police Scotland examine the overall management of missing person inquiries in E Division, which covers the City of Edinburgh.
Prof McNeill added: "The decision by the police not to create a missing person inquiry was a contributing factor to the overall lack of effective incident response and control."