Paedophile ice cream van man Billy McGill jailed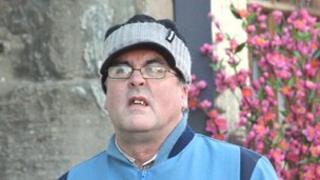 A sex predator who used his ice cream van to lure young boys in West Lothian and Lanarkshire before abusing them has been jailed for seven years.
A judge told Billy McGill, 51, the offences during his 24 years of depravity had been carefully planned.
He was convicted of a total of eight charges of indecency, indecent assault attempted sodomy and sodomy dating back to 1988.
His five victims were between nine and 14 years old.
Earlier at the High Court in Edinburgh, judge Lady Scott told McGill: "The nature of these offences and the degree of planning and the gross breach of trust involved suggests you pose a serious risk to boys and young men."
Sex offenders' register
McGill, from Longridge, West Lothian, had denied the offences, claiming he was the victim of an internet smear by a rival ice cream seller.
His trial heard how police ordered accusers to stop posting messages about him on social networking site Facebook and warned McGill for his safety, but weeks later arrested him.
Defence QC Mark Stewart said McGill had learning difficulties and depression and had contemplated suicide since the guilty verdicts.
The trial heard how school children who came to work for the family ice cream business were encouraged to sleep over at his caravan near Climpy Road, Forth, Lanarkshire, where he parked his ice cream van.
He also operated from an industrial estate at Addiewell, in West Lothian, and had a caravan there.
The pretext was they had to visit a cash and carry early the following morning.
However, McGill would give them vodka and carry out a catalogue of abuse. Four of his five victims were given alcohol.
Last month the jury unanimously convicted McGill of six sex offences and found him guilty of another two by majority verdicts.
McGill's name was added to the sex offenders' register for life and Lady Scott made an order keeping him under strict supervision for three years after the end of his prison term.