Edinburgh City Council makes benefits help plea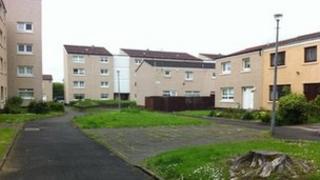 Council tenants in Edinburgh who have been affected by housing benefit changes are being urged to apply for extra help to pay their rent.
The appeal follows the withdrawal of the spare room subsidy, a move dubbed the "bedroom tax" by critics.
About 3,000 tenants face paying between £14 and £25 a week as their housing benefit no longer covers what is deemed to be a spare bedroom.
However, only 1,500 of them have applied for help from the council.
Edinburgh City Council, which was awarded extra funding from the Scottish government in September, has more than £3m available for the discretionary housing payments.
Recent figures from the local authority's housing service showed an estimated £1.25m of arrears had been attributed to people not paying the under-occupancy charge.
Spare room
Cammy Day, Edinburgh City Council's housing leader, said: "It's critical that hard-pressed tenants seek the extra help the council is offering in the form of discretionary housing payments, otherwise they face getting deeper into debt.
"Staff from the council and advice agencies have been holding special surgeries and writing to, visiting and calling tenants over the last few months, but ultimately tenants need to apply for the assistance available or they will lose out.
"I would urge any tenant who hasn't yet applied for extra help to get in touch with their local housing office without delay."
The under-occupancy charge was introduced to encourage tenants with a spare room to move to a smaller home.