Cyclist hurt after crash with car in Edinburgh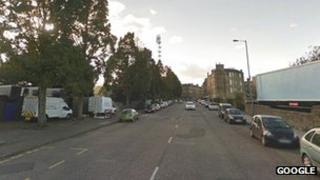 A 25-year-old man has been knocked off his bike after colliding with a car in Edinburgh.
The alarm was raised just before 09:00 on Wednesday.
Emergency services are at the scene at Marionville Road in Meadowbank.
Paramedics are assessing the nature and extent of his injuries. Police are appealing for witnesses.