Missing person advice for Police Scotland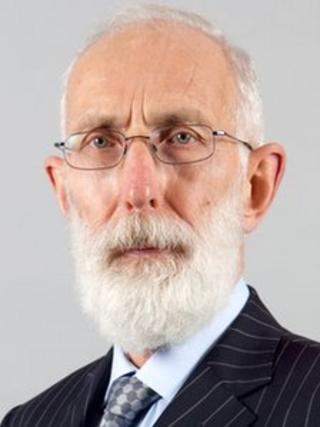 An independent investigation has made three recommendations to Police Scotland for the way they handle missing person inquiries.
It follows an incident where a man with mental health issues fell seven floors from a block of flats in Leith shortly after officers had taken him home.
They had found him wandering several miles away in the Torphin Bank area.
The man, 39, sustained serious injuries in the incident last June, and is still in hospital.
He fell from the block of flats 90 minutes after he had been returned to his home with police.
Prof John McNeill, the independent Police Investigations and Review Commissioner, said in the previous four days officers had what is described as "direct and indirect" contact with the man, who had a history of psychiatric illness.
However, that information had not been passed to officers who found the man and who decided he was simply lost and drove him home.
Decision making
Prof McNeill has called for a review of the way missing person inquiries are handled, in particular how information held by police systems is passed to operational officers to assist their decision making.
Prof McNeill said: "It is essential that information held in police systems and otherwise available to police staff is accurately recorded and provided to front line officers when attending calls. This is particularly relevant in the response to incident reports concerning vulnerable persons.
"Furthermore, leaving a person who presented with mental health issues alone at their home, in the absence of an appropriate adult to care for their welfare, does not constitute leaving them in a place of safety."