Royal Edinburgh Hospital revamp plans submitted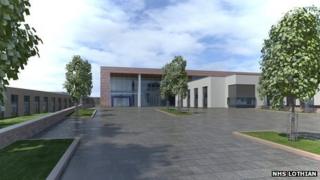 Plans for the redevelopment of an Edinburgh hospital for patients with mental health problems have been submitted for approval.
A detailed planning application has been put forward for the first phase of the Royal Edinburgh Hospital project.
It includes a £48m state of the art facility which would provide acute mental health care.
The proposals also include an intensive psychiatric care unit and a specialist brain injury unit.
The planning application has been submitted following a public consultation in June this year.
Eating disorders
While phase one of the work could be completed in 2017, the whole project could take 10 years to complete.
The hospital, in Morningside, first opened its doors in 1813.
It currently provides acute psychiatric and mental health care, including the treatment of those with learning difficulties and dementia.
It also offers specialist services for the treatment of eating disorders, alcohol problems and young people with mental health problems.
David Small, chairman of the Royal Edinburgh Hospital project board at NHS Lothian, said: "We have worked closely with a number of interested parties, including, staff, patients and members of the local community, and a great deal of effort has gone into reaching this momentous stage.
"We await the outcome with anticipation.
"The public consultation has been extremely helpful in informing us, going forward on key elements of the redevelopment.
"We have listened to what matters to people and are confident that the plans will deliver an excellent mental health facility that will open a new chapter in the hospital's proud 200-year history, being celebrated this year."