Loretto School fails charity status test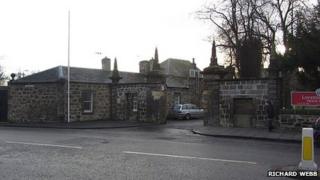 A fee-paying school in East Lothian has been told it does not qualify for charitable status because it fails to provide sufficient public benefit.
Loretto School, an independent day and boarding school in Musselburgh, failed an assessment from the Scottish Charity Regulator and has been given 18 months to meet expected standards.
Alistair Darling, Lord Fraser and the BBC's Andrew Marr were former pupils.
Eight other fee-paying schools from around the country met the criteria.
Charitable status exempts schools from millions of pounds in rates and tax.
High fees
Establishments which have the status do not pay corporation tax and receive an 80% discount on their rates.
To qualify, any body must pass the charity test defined in the Charities and Trustee Investment (Scotland) Act 2005.
The test sets out the standard that all charities must meet in providing public benefit.
Where there are conditions on the public gaining access to the benefit, such as fees or charges, charities must demonstrate that they have taken steps to ensure these are not "unduly restrictive".
The regulator's view was that Loretto School had insufficient measures in place "to provide assistance in respect of high school fees, or to otherwise widen the access to the benefit".
The report said: "On balance, and having had regard to possible unduly restrictive conditions on accessing the benefit, we conclude that public benefit is not provided by Loretto School Ltd.
"This is due to the fees and charges that are in place, the insufficient mitigation of the impact of these fees through means-tested bursary support and the insufficient level of other benefit being provided in furtherance of its charitable purposes for which no fee or charge is made.
"For the reasons set out above, Loretto School Ltd does not meet the charity test."
The eight schools which met the criteria were Lewis Christian Education Association on the Isle of Lewis, Mannafields Christian School, Edinburgh, Moray Steiner School Ltd, Forres, Compass School, East Lothian, Lathallan Schools Limited, Montrose, Christian Schools (Scotland) Ltd, Hamilton, Albyn School Limited, Aberdeen and Glasgow Academicals War Memorial Trust.
Martin Tyson, head of registration at the Office of the Scottish Charity Regulator (OSCR), said: "As regulator, we must ensure that charities provide public benefit as set out in the legislation.
"Eight schools have satisfied us that they provide a sufficient level of public benefit. Our experience to date is that, where we have issued directions to widen access, the schools have taken the necessary steps to comply and thereby retain charitable status."