Pentland Hill Nursing Home: Health secretary seeks reassurances from Bupa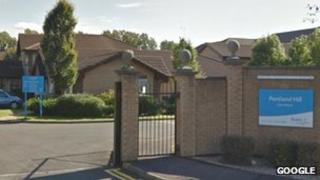 The Scottish government has sought reassurances from Bupa about the levels of care at the Pentland Hill Care Home in Edinburgh.
The home, which is run by Bupa, is being investigated by police following the deaths of four residents.
It has been closed to new admissions until significant improvements are made.
Health Secretary Alex Neil met with Bupa representatives in Edinburgh on Thursday.
He said: "Bupa recognise they have a serious problem and they have given an absolute assurance that irrespective of the outcome of the investigations they are putting in place a very substantial quality improvement programme and further investment."
The Care Inspectorate is also dealing with four new complaints from families of residents, which are not related to the police inquiry.
Pentland Hill was severely criticised by the inspectorate earlier this year.
Inspectors found serious issues with the quality of care elderly residents were receiving, and with management.
Alex Hunter, whose mother Beatrice is a resident at the home, described the treatment received by his 88-year-old mother as "shocking".
Bupa said it believed they were on track to deliver the changes required and have invested significantly in the home, bringing in new specialist staff and providing a better medication management plan.
It said they continued to work with the police, the council and the care inspectorate