Details of Scottish cycling plan revealed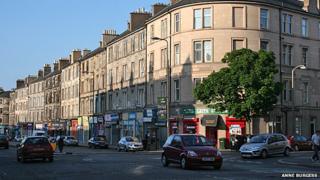 A scheme for Leith Walk has been included in the Scottish government's cycling infrastructure plans.
Up to £3.6m will be available for "promoting active travel" on the busy route into central Edinburgh.
Transport minister Keith Brown has been outlining how an additional £20m allocated in the Scottish budget will be spent.
Mr Brown said it demonstrated the Scottish government's commitment to cycling infrastructure.
The funding will support the Community Links programme run by Sustrans Scotland, which is open to bids from all local authorities across the country for infrastructure projects to promote cycling and walking.
Mr Brown said: "This new additional funding demonstrates the Scottish government's commitment to delivering infrastructure to make cycling a safe and realistic travel choice.
"We are offering local authorities the chance to promote active travel and encourage them to look at developing exemplar projects that will make a difference to helping more people to walk and cycle for everyday local journeys.
"We are also looking to local authorities to contribute too, given the considerable potential for local benefit from investing in their communities."
John Lauder, national director of Sustrans Scotland, said: "The role of local authorities in helping realise the vision of the CAPS (Cycling Action Plan for Scotland) is crucial given that people want their local shopping and residential streets to be welcoming places to get about by bike.
"I hope that this announcement will help local authorities to see the merit in dedicating more of their own funding to help people make short trips under their own steam rather than relying on their car."