Keiryn Nisbet on trial over murder of Robert Simpson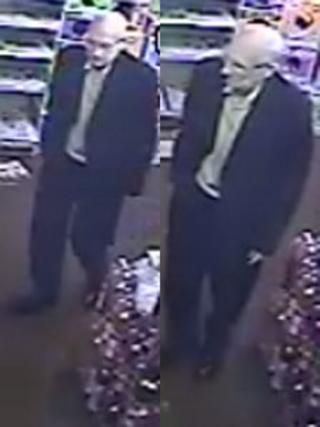 A 22-year-old man has gone on trial accused of murdering a pensioner at his home in West Lothian.
Keiryn Nisbet denies killing Robert Simpson, known as Ronnie, in Mayfield Drive, Armadale, in October last year.
Prosecutors claim Mr Nisbet repeatedly punched, kicked and stamped on the 67-year-old's head and body.
He is also alleged to have inflicted blunt force injuries on Mr Simpson and dragged him across the floor. Mr Nisbet denies a total of five charges.
Mr Nisbet's legal team has lodged special defences in relation to the murder charge. His lawyers say that three other people murdered Mr Simpson.
The charges were made during the first day the trial at the High Court in Edinburgh.
Mr Nisbet is also charged with attempting to defeat the ends of justice by washing and cleaning clothing that he had worn when he allegedly murdered Mr Simpson, and damaging a door and items in Mr Simpson's property.
Fear and alarm
The same night he is alleged to have assaulted a woman called Nicole Louise Thomson at the Blether Inn pub in South Street, Armadale.
It is claimed that he pushed her against a wall before clenching a fist at her. It is also said that he placed her in a "state of apprehension" that she would be assaulted.
Mr Nisbet has also been charged with behaving in a threatening and abusive manner which was likely to cause a reasonable person to suffer fear and alarm at Woodhead Grove, Armadale, on 13 October.
The charge also states that he produced a screwdriver from the sleeve of his clothing and threatened people with violence.
On Monday, temporary judge Norman Ritchie QC told the jury that the trial was expected to last four weeks.