City's raided saunas to remain open while they appeal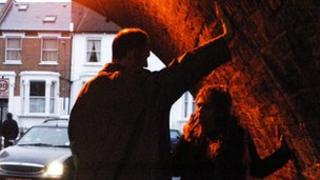 All six of the Edinburgh saunas raided by police are to remain open while they appeal against the suspension of their licences.
The saunas were to shut down after the city council's licensing committee heard police evidence they had breached their operating conditions.
The saunas are part of the capital's more tolerant approach towards the sex industry.
The appeal hearings will begin in the city's sheriff court next month.
Earlier this month women sex workers in the city criticised police over the raids, claiming tactics used by officers left them "feeling degraded".
However, Police Scotland said those in the premises were treated with "sensitivity and compassion".
The sex workers also warned that women would be put at risk if they were forced out of saunas to ply their trade on the street.
The condemnation of recent police raids was led by the Scottish Prostitutes Educational Project (Scot-Pep).
The Edinburgh-based charity promotes sex workers' rights, health and dignity.
'Robust inspections'
An Edinburgh City Council spokesman said: "We have been notified of six appeals by premises being lodged against the decision to suspend their licences by the licensing sub committee.
"These will now be heard at Edinburgh Sheriff Court."
Ch Supt Mark Williams, of Police Scotland, said: "We note the decision of these establishments to appeal their licence suspension pending a sheriff hearing.
"Police Scotland is committed to keeping people safe and will continue to work alongside our relevant partner agencies to carry out robust inspections of all licensed premises operating within Edinburgh.
"Whenever criminal activity or licensing contraventions are detected within these venues, officers will respond appropriately and report all offences to the procurator fiscal and the regulatory committee for their consideration."