Paedophile pensioner rapist Ian Samson jailed for 14 years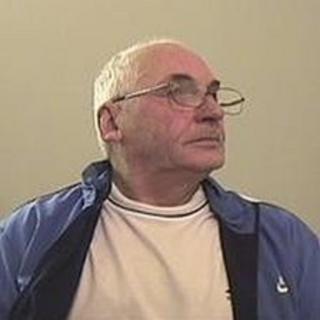 A sex offender who abused children across Edinburgh and the Lothians over three decades has been jailed for 14 years.
Ian Samson, 72, was found guilty of 22 charges of serious sexual offences at an Edinburgh care home in the 70s and other addresses in the 80s and 90s.
Samson also raped one girl at the home where he and his wife worked.
Detectives uncovered the offences after Samson was convicted of similar crimes in 2010 and made further inquiries.
He was employed at the care home as a janitor and his wife as a matron.
Ice cream van
The court heard that some of his young victims hid in cupboards or in dog baskets in a bid to escape Samson's abuse.
At the High Court in Glasgow, judge Lady Scott told him: "You are a prolific, predatory and violent sex offender who poses a danger to all young children.
"The sexual violence was prolific and serious and involved many rapes."
She said he had taken jobs where he would have contact with children.
In later years he would chat to local children and encourage them to go to his home where he supplied them with drink and cigarettes.
One of Samson's victims first reported the abuse in 1991, but was not believed.
Critical review
Samson's counsel solicitor advocate Jim Stevenson said: "He continues to maintain his innocence. He has found life lonely and difficult in prison."
A Church of Scotland spokeswoman said: "There are no adequate words to convey how horrified we are by the abuse these children suffered. Ian Samson's crimes are truly sickening.
"What has emerged in court is deeply shocking.
"We take note of the issues raised by the judge and are launching an urgent critical review of this period.
"We urge survivors of this abuse to contact any of the staff in our safeguarding service so that we can offer the fullest of support."