Police raids in Edinburgh 'will not stop' new saunas opening, the council says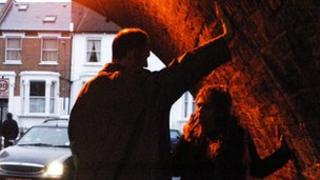 Police action against licensed saunas in Edinburgh will not prevent similar premises opening in the future, according to the city council.
Six saunas have had their licences suspended after police raids this year.
That has led to concerns that the capital's more tolerant approach to the sex trade is under threat.
Council leader Andrew Burns said new sauna applications would be dealt with "according to current policy".
'Feeling degraded'
This week women sex workers in Edinburgh criticised police over the raids, claiming tactics used by officers left them "feeling degraded".
However, Police Scotland said those in the premises were treated with "sensitivity and compassion".
The sex workers also warned that women would be put at risk if they were forced out of saunas to ply their trade on the street.
The condemnation of recent police raids was led by the Scottish Prostitutes Educational Project (Scot-Pep).
The Edinburgh-based charity promotes sex workers' rights, health and dignity.