Edinburgh cab driver hurt after stone thrown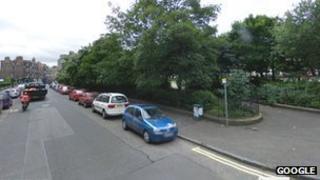 An Edinburgh taxi driver has been injured after a stone thrown at his black cab smashed one of the windows.
The incident happened at 21:00 on Thursday as the driver was travelling along Henderson Street.
It is thought the stone was thrown by a group of youngsters in the Henderson Street park area.
A police spokesman said: "This was an incredibly reckless act which resulted in a man being injured and his taxi being forced off the road."
He added: "It is only luck that prevented this incident having even more serious consequences.
"We are keen to trace a group of young people, around the ages of 13-15, who were seen throwing stones at vehicles in the area."