Welfare reform hitting lone parents says Poverty Alliance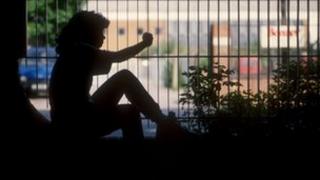 Welfare reform has had a "shocking" impact on lone parents, according to research published by the Poverty Alliance.
The study identified the rising cost of fuel and food as other key concerns.
Peter Kelly director of the Poverty Alliance said: "This research shows that for people living on benefits it is frequently a life of struggle, and of going without."
The UK government said welfare changes would benefit lone parents.
About 200 lone parents at the charity Fife Gingerbread, who took part in the study, reported skipping meals to ensure their children had enough to eat.
They also identified the fear of losing benefits, and the stress of ongoing welfare reform, as areas of concern.
Lisa Maley, who has an 8-year-old child, said: "Being a lone parent is tough. It has been shocking hearing other parents' stories of how they are coping, the sacrifices they are making and the stress they experience."
Another of those who took part in the study, Hazel Ratcliffe said: "Most single parents that I speak to don't want to be on benefits, we'd rather be working, we would rather have a better quality of life, we would rather be able to go on holiday and have a car.
"It's just so difficult to get into employment with children."
The report recommended action to tackle low incomes, as well as food poverty and the link between poverty and children's poor performance at school.
It said: "There is an urgent need to address the inadequate incomes of low parents. The UK government needs to look again at the welfare programme if it is not to plunge more parents into poverty."
A spokesperson for the Department for Work and Pensions said: "Universal Credit will make millions of people better off, including 700,000 lone parents.
"An extra £200m will be spent on childcare support, so that more families will be able to take up jobs.
"And we're changing the rules so that people can access childcare support from their first hour in work - a move that will clearly benefit lone parents."
Welfare changes
Since March 2012, lone parents whose child is of school age are no longer entitled to income support, and instead are eligible for Jobseeker's Allowance.
In October the UK government will introduce the Universal Credit to replace six current out-of-work benefits, as part of its plan to make £19bn of welfare savings by 2014-15.
Spending on welfare will amount to £210bn in 2012-13.
Peter Kelly said: "Over the last week we have seen a concerted effort by the UK government to demonise those reliant on social security.
"The parents involved in this research should be commended for sharing the realities of their lives."
Figures released by the Scottish government in June 2012 showed there were 780,000 people living in relative poverty in Scotland. Of those, 170,000 were children.