Former kids' club treasurer Margaret Harms jailed for fraud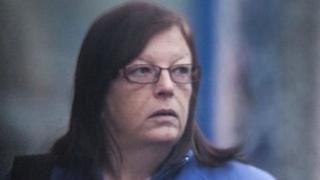 The former treasurer of a childrens' club in Anstruther has been jailed for six months, having been found guilty of embezzling money from the Fife charity.
Margaret Harms siphoned the money from the East Neuk Kids After School Club between October 2008 and January 2010.
She had been accused of taking more than £24,000, though this allegation was later reduced to more than £14,000.
Harms, formerly of Fife who now lives in Scunthorpe, had denied embezzlement, but she was found guilty in November.
Cupar Sheriff Court heard that Harms, 48, who worked for Lloyds TSB, was behind with a loan, had not paid her council tax and was being chased by debt collectors phoning the branch in Ansthuther where she was a counter clerk.
Tax contributions
She used the kids' club card intended for taking out petty cash to make repeated unauthorised withdrawals from cash machines across Scotland.
The club then got a letter from HM Revenue & Customs saying it had not been paying its PAYE tax contributions.
The club's manager, Susan Mackie, 48, said she first noticed there was a problem when staff pay became erratic.
Harms' manager at the bank, Gail Williamson, 36, said looking at the accounts "sickened" her.
She said money began to "fritter away" as constant withdrawals were made until the account went into overdraft.
During a four-day period in June 2009, more than £600 was withdrawn in Portree, Skye, where Harms was on holiday.
On another occasion, the club's card was used to withdraw £200 in the Highland resort of Aviemore while Harms was on a day out.
Sheriff Charlie Macnair said it was impossible to say exactly how much money she had pocketed.
"At the end of the day, you were dishonest," he told her.