Better managers 'fake emotions', Edinburgh scientists find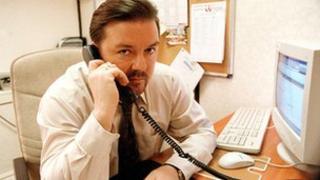 Better managers often fake emotions at work, especially when dealing with staff, a study has found.
Research by psychologist Chiara Amati at Edinburgh Napier University has shown that good leaders do not always have to be open and honest.
The most effective managers could feign emotions, such as looking pleased with new staff to boost their confidence, or holding back feelings of anger.
The study was conducted among dozens of managers in education.
The study found the most effective managers could override unhelpful private thoughts.
Ms Amati said: "Managers reported feeling obliged to monitor their public displays of emotion in order to manage staff performance and maintain good working relationships with their team.
"We have known for some time that the emotional climate in the workplace is a key factor in employee wellbeing and performance.
"What we have established is just how important it is that managers 'perform', or put on a public emotional show, even if they don't feel like it."
The study will be presented later to the British Psychological Society's occupational psychology conference in Chester.