Mortonhall Crematorium baby ashes: MacAskill to meet campaigners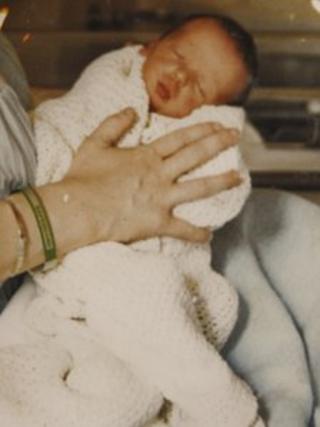 MSP Kenny MacAskill has agreed to meet campaigners who want a public inquiry into why the cremated remains of babies were buried in an Edinburgh mass grave.
Mortonhall Crematorium told parents there would be nothing to scatter after a baby's cremation but the ashes were then buried in a garden of remembrance.
An investigation was launched in December after bereavement charity, Sands, discovered the practice.
It is thought there could be hundreds of cases. The practice ended in 2011.
Campaigners believe ashes were being dealt with in this way for about 45 years at the council-run crematorium.
The city's privately-run crematoriums, Seafield and Warriston, have both always given ashes to parents who request them.
Mr MacAskill has agreed to meet Sands at the Scottish Parliament on Monday.
It is understood he plans to then "make representations to the health secretary".
Mr MacAskill said: "I think on the public inquiry we need to see what the outcome of the council inquiry is. They are the lead agency here.
"I will liaise with ministerial colleagues and see what they are saying but the Scottish government is monitoring the situation.
"A public inquiry may be appropriate but would be later and for others to decide."
Sands is also holding a public meeting on Wednesday at 19:30 at Craiglockhart Sports Centre in Edinburgh's Colinton Road.
A petition for a public inquiry has gained more than 3,000 signatures.
Dorothy Maitland, Sands operations manager, discovered in December that the ashes of her daughter Kaelen were interred in the ground at Mortonhall - 26 years after she was told there would be nothing for her to collect after the funeral.