Supermarkets entered through roof by thieves in Edinburgh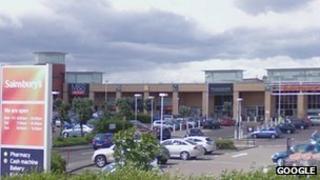 Thieves who broke in to two Edinburgh supermarkets via the roof are being sought by police.
The thieves stole £3,000 worth of cigarettes from the Sainsbury's within Meadowbank Retail Park in the early hours of Boxing Day.
A short time later, at 03:30, the Morrisons supermarket in Piersfield Terrace was also entered by its roof. However, nothing was stolen.
Police are now investigating whether these incidents are linked.
Police are urging businesses to make sure they have security measures.
Sgt Laura Brunton, of Lothian and Borders Police, said: "In both incidents, the suspects climbed onto the supermarkets' flat roofs and broke in.
"Officers believe that those who carried out the break-ins would have had to be carrying large holdalls for their equipment and to carry the stolen items.
"As such, anyone who remembers seeing anyone with a holdall acting suspiciously around either of these stores on Wednesday morning is asked to contact police immediately."