Famous Scots among Forth Replacement Crossing name suggestions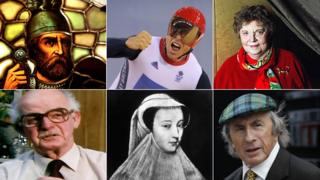 A host of famous Scots are among thousands of public suggestions coming in for the contest to name the new Forth Replacement Crossing.
More than 3,000 different bridge names have been put forward in nominations, which remain open until 31 January.
Among these have been William Wallace, Sir Jackie Stewart, Sir Chris Hoy, Sir Sean Connery, Sir Jimmy Shand, Mary Queen of Scots and Muriel Spark.
Construction of the bridge began last year and is due to finish in 2016.
After nominations close, a panel of civic, business and community representatives will consider the entries, and a shortlist of names will be put to a final public vote next year.
Transport Minister Keith Brown said: "There have, of course, been countless globally renowned Scots and it is interesting to see the suggested names and comments put forward, by the public in favour of these noteworthy figures, past and present.
"It is great to hear that people would like to honour our most famous sons and daughters by naming the new Forth crossing after them. The advisory panel will consider them and all other suggestions."
The new bridge will incorporate state-of-the-art wind-shielding to ensure it remains open during extreme high winds which can close the Forth Road Bridge.