'Devious' sex scam rapist Steven Dick jailed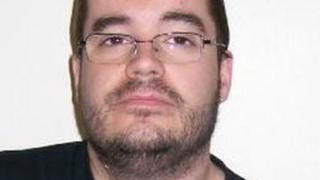 A Fife man who raped a mother-of-two and duped other women into sex by staging fake film auditions has been jailed for 10 years.
Steven Dick, 36, from Burntisland, was also put on the sex offenders register.
He admitted inducing women to perform sex acts by fraud in 2009, 2010 and last year.
Dick was convicted of raping a 33-year-old in February 2011 following a trial. He was acquitted of plotting to murder the woman.
At the High Court in Edinburgh, judge Lord Doherty told Dick: "These offences demonstrated deviousness, dishonesty and depravity on your part."
DVD cache
The judge said the former financial adviser had been motivated by his own sexual gratification when he filmed women posing and taking part in sex acts.
His victims thought they were auditioning for roles as glamour models or adult movie actresses.
Lord Doherty said Dick had subjected the rape victim to "a painful and terrifying experience to impose your will on her and satisfy your own desires".
Dick's cache of DVDs were uncovered after the rape victim told police she had been attacked by him at the address in Fleming Way, Burntisland.
Andrew Girdwood, of Fife Constabulary, said: "This conviction is testament to the commitment and focus that we give to these allegations and the sentence reflects the serious nature of the offences committed.
"I cannot overstate the impact that the accused actions has had on the victims and their families and I would like to thank them for their cooperation throughout the inquiry."