Mortonhall Crematorium in Edinburgh 'buried baby ashes'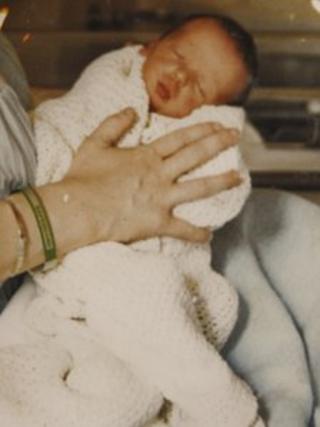 An investigation has been launched into why the cremated remains of babies were buried in a mass unmarked grave at an Edinburgh crematorium.
Bereavement charity, Sands, said Mortonhall Crematorium had told parents there would be nothing to scatter after a baby's cremation.
But the ashes of babies who were stillborn or died within days were then buried in a garden of remembrance.
It is thought there could be hundreds of cases. The practice ended in 2011.
It is understood it had been happening for about 45 years at the council-run crematorium.
The city's privately run crematoriums, Seafield and Warriston, have both always given ashes to parents who request them.
'Unacceptable situation'
Lesley Hinds, Edinburgh City Council's environment convener, said: "I want to offer my deepest apologies to all those families who have been affected by this dreadful and completely unacceptable situation.
"As soon as I became aware of this heartbreaking matter I met with Sands to express my sincere regret and reassure them I will do everything in my power to find out how this happened.
"It is reassuring that this practice no longer occurs, although nothing can ever fully make up for the hurt families may have suffered as a result of this unacceptable situation.
"We now need to establish exactly what has gone on previously and how it was allowed to happen. We are already discussing with Sands some form of memorial as a mark of respect."
Dorothy Maitland, Sands operations manager, has also discovered that the ashes of her daughter Kaelen have been interred in the ground at Mortonhall - 26 years after she was told there would be nothing for her to collect after the funeral.
She told BBC Scotland: "The crematorium has been open since 1967, we reckon there have been about 4,500 babies cremated remains there.
"There will be a lot of parents who are quite happy with that, they don't necessarily want to know or necessarily want the ashes but there will be an awful lot of people that will definitely feel very, very let down that they were lied to when they could have had ashes and they were denied to be able to do that and that's devastating."