Elsie Inglis Nursing Home inquiry 'almost complete'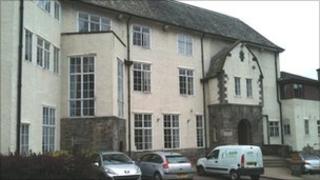 A police inquiry into the deaths of two residents from an Edinburgh care home last year is almost complete, BBC Scotland has learned.
The 59-year-old woman and the 87-year-old man, who have not been named, had been cared for at the Elsie Inglis home before they died.
Detectives from Lothian and Borders Police have been looking into the deaths for the past 18 months.
They said they would pass their report to the Crown Office soon.
The woman resident died in hospital shortly after she was taken from the home for treatment.
Then an 87-year-old man died shortly after he was moved to new accommodation.
The privately-run Elsie Inglis home closed in May last year after inspectors found the care it offered was inadequate.
Since then, care regulations have been changed so homes face at least one unannounced inspection each year.