Edinburgh University: Students to get living costs help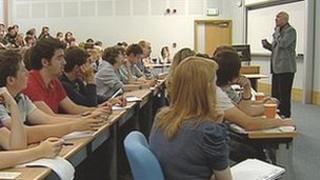 Scottish students leaving home to study at Edinburgh University are to be given help with living costs.
Undergraduates who are eligible for government bursaries will automatically qualify for accommodation support from the university for their degree course.
There is no limit to the number of students who are eligible for the scheme, which will begin with undergraduate courses starting in 2013.
To qualify, students must have a Young Students' or Independent Bursary.
The accommodation bursary awarded will be linked to the level of government bursary and ranges from £500 to £2,000 each year.
Professor Mary Bownes, Edinburgh University's vice-principal for external engagement, said: "The University of Edinburgh is committed to supporting talented students from all backgrounds and our widening access programmes have helped hundreds of students to take up a place here.
"We recognise that students from low-income families are in need of support and our latest package of accommodation bursaries will help students in Scotland who need to relocate to Edinburgh."