Police appeal after sheep shot and stolen in Bathgate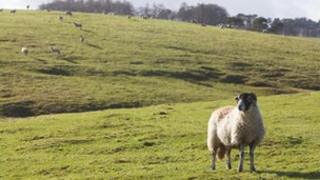 Police in West Lothian are appealing for witnesses following incidents where sheep have been shot or stolen.
There have been a number of incidents in farmland in the Westfield area of Bathgate over the past fortnight.
In the most recent incident, which is believed to have happened sometime between 2 - 6 November, a lamb suffered serious head injuries.
The lamb was shot with what is thought to be a high-powered airgun. It was not able to eat or drink and was put down.
A total of four sheep have been reported stolen in the area, and the remains of two of the animals have been discovered.
A Lothian and Borders Police spokesman said: "These incidents have taken place in a small area of farmland surrounded by Westfield, Bridgehouse, and Avonbridge.
"There is obvious concern considering that an air weapon is being used to target livestock, and we are keen for any information that can assist our inquiries.
"Anyone in the local community who has any information that can help us should contact police immediately."