Square pumpkins in anti-bullying message at Fife schools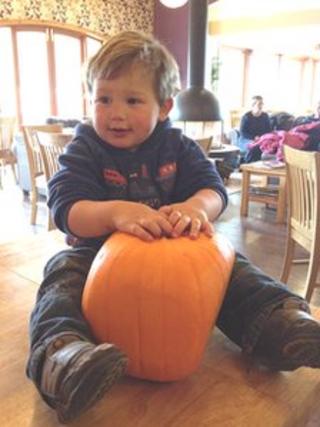 A Fife farm which grows square-shaped pumpkins has used them to take an anti-bullying message to local schools.
Muddy Boots Farm near Cupar has been teaching school pupils how the insides of pumpkins are all the same, despite their outward appearance.
The farm took the idea from an anti-bullying book, Legend of Spookley the Square Pumpkin, by author Joe Troiano.
The story tells how Spookley is taunted and teased about his odd shape.
Farm owner Treina Samson told the BBC Scotland news website: "We have also been showing the children that pumpkins are all different on the outside, as some have scars and spots and lumps.
"But they are all the same on the inside - just like we are.
"We all look different, but we have the same feelings inside."
The farm plans to grow even more square pumpkins next year in a bid to take the message to more schools.