£10,000 rings stolen at Western General Hospital in Edinburgh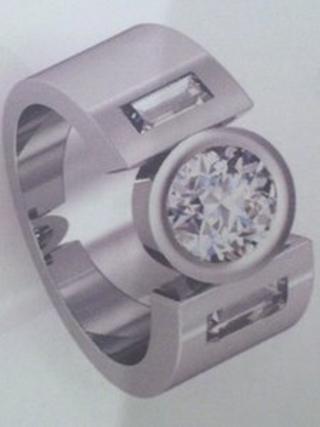 Two rings worth a total of £10,000 have been stolen from a woman in an Edinburgh hospital.
The 33-year-old member of staff took off her eternity and wedding rings to wash her hands in a bathroom at the Western General Hospital last Tuesday.
After leaving the bathroom, the woman realised she had left the rings inside - but when she returned to retrieve them, they were gone.
The police are appealing for witnesses to the theft, which happened at 15:15.
The wedding ring was a platinum band with a single one carat diamond, while the eternity ring was platinum with about 24 diamonds around the circumference.
A Lothian and Borders Police spokesman said: "The woman has been left devastated at the loss of her rings and is desperate to have them returned to her as soon as possible.
"Anyone who comes into possession of the rings is asked to hand them in to their local police station.
"We would also ask that anyone who can assist with our enquiries into this theft contacts police immediately."