Portobello High School: Council bids to change law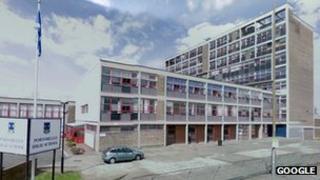 Edinburgh Council has called on the Scottish government to change a law that stops them building a new school in a city field.
The local authority said Portobello Park remained its preferred location for a new Portobello High School.
Last month campaigners won an appeal to stop it being built in the park.
However, council officials said they would now pursue a Private Act of Parliament to seek permission for it to be built on common good land.
The council said it would also create a new park on the current site of the school in a bid to appease campaigners against them building on Portobello Park at Milton Road.
The council said it also had a plan B and was considering three new sites for the school.
Sites being considered include the former Scottish Power site at Baileyfield, Brunstane Estate and the third to use the current high school site but extend it into the St John's RC Primary School site.
A feasibility study is underway to see if it is possible to build the school at the Baileyfield site, which is currently up for sale.
'Still believe'
Last month Portobello Park Action Group (PPAG) won its appeal at the Court of Session to halt plans for a new school on the land at Milton Road.
The new £41m school was first proposed 10 years ago to replace the ageing 1960s building in Duddingston Road.
However, PPAG argued it was building on common good land. Edinburgh Council said it was "extremely disappointed".
Paul Godzik, Edinburgh City Council's education, children and families convener said: "We still believe that the park is the right place to build the new high school.
"We have weighed up the different options for achieving this and consider that a Private Act has the best prospect of success.
"We will now pursue this and consult widely with the local community on our proposals."