End of an era for Forth Coastguard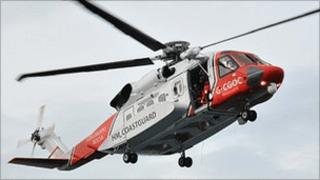 Forth Coastguard station is ending operations with services switching from Fife to Aberdeen.
The closure of the Forth Marine Rescue Co-ordination Centre at Fife Ness starts a UK programme which will also see Clyde Coastguard at Greenock shut.
Environment Secretary Richard Lochhead said it was "a sad day for Forth Coastguard" and he paid tribute to staff "past and present".
He said it was the end of "a chapter in history going back around 100 years".
Mr Lochhead added: "I pay tribute to those staff, past and present, who have worked tirelessly to provide a vital service to all those making a living from the sea and use our marine environment.
"We are determined to continue to make the case for Scotland's vital coastguards and recognise that the threat still remains that Clyde Coastguard may also close.
"This is despite Clyde Coastguard being Scotland's busiest rescue and co-ordination centre.
"Taking risks with maritime safety and human life are not acceptable and we will continue to fight against the planned Clyde closure, especially at a time when our maritime industries are busier than ever before."