Four skeletons found in back garden of Edinburgh house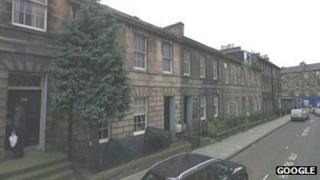 The remains of four bodies have been found in the back garden of an Edinburgh house.
Archaeologists said the skeletons pre-dated the Haymarket property, which was built in 1822.
The discovery was made by workers who were carrying out renovations at the rear of the six-bedroom terraced house in Grove Street.
The bones were found on Friday evening by the workmen.