Nursery girl, 2, found in street in Edinburgh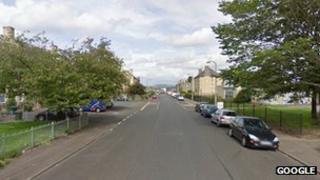 An inquiry is under way after a two-year-old girl was found standing in a main road outside her nursery in Edinburgh.
It is thought the girl left Granton Children and Families Centre at 11:00 on Thursday.
She was found by a passer-by. It is not known how the young girl came to be in Pilton Drive North.
Edinburgh Council, which runs the nursery, said it is investigating in a bid to prevent any future incidents.
Disciplinary action
Paul Godzik, convener of Edinburgh City Council's children and families committee, said: "A full investigation is under way into how this could have occurred.
"Initial feedback is that the incident was due to human error.
"A gate, which is only used as an emergency exit, appears to have been left unlocked.
"Staff carry out a check of the grounds each day before children are allowed out to play and it appears that in this case it wasn't checked.
"A rigid checklist procedure has now been put in place to prevent this from ever happening again - a similar system is used in other facilities and I have asked officers to ensure this is the case in all nurseries.
"Disciplinary action will be taken as part of this investigation."