JK Rowling to headline Lennoxlove Book Festival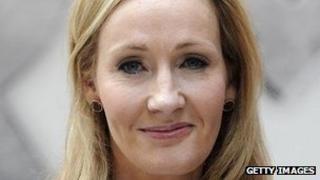 Author JK Rowling is to appear at one of Scotland's newest and smallest book festivals to promote her first novel for adults.
The Harry Potter author will appear at the Lennoxlove Book Festival on 2 November.
The Casual Vacancy, which is set in a fictional English village, will be published on 27 September.
The story is centred on the death of Barry Fairbrother, whose unexpected passing shocks the Pagfiord villagers.
The festival will be the author's only public event in Scotland to promote The Casual Vacancy.