Clint Eastwood's son brings band to Edinburgh Jazz and Blues Festival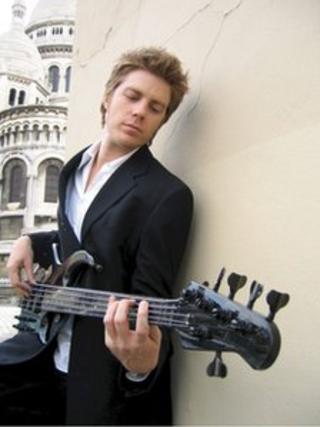 The son of Hollywood actor and director Clint Eastwood is bringing his band to this year's Edinburgh Jazz and Blues Festival.
The Kyle Eastwood Band will play a mixture of "modern jazz, blending swing, bop and soulful funk" at the Festival Theatre next week.
The bass player has composed tracks for several of his father's films.
Seventy international and local acts are due to perform in the city from 20 to 29 July.
There will also be a carnival from 14:00 until 16:00 on Sunday in Princes Street Gardens.
Award-winning New Orleans band, The Stooges, will debut at the festival on its opening night with a mix of jazz, funk, hip-hop and RnB.
Headline acts this year include Curtis Stigers, who officials say is "one of the great star jazz singers of our time", will perform in an cabaret club setting at Le Monde.
Dr John, the veteran New Orleans musical ambassador, is also on the festival's bill with a new album produced by Dan Auerbach of The Black Keys.
Brian Fallon, Edinburgh Jazz and Blues Festival's chairman, said: "Musicians from every continent are coming to play, across all the jazz styles.
"Our aim is to appeal to everyone, from jazz and blues aficionados to first timers, young and not so young, in formal and informal concert settings."