Robert Louis Stevenson's works donated to National Library of Scotland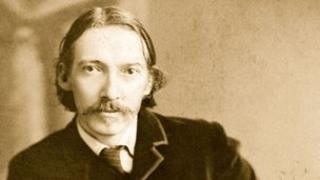 A rare collection of books and papers belonging to one of Scotland's favourite writers is to return to Edinburgh.
Robert Louis Stevenson's letters and first editions have been donated to the National Library of Scotland and Edinburgh Napier University.
The writer, best known for Treasure Island, Strange Case Of Dr Jekyll And Mr Hyde, was born in Edinburgh in 1850.
He spent much of his life travelling, dying in Samoa in 1894.
Many of his papers were sold after his death but Stevenson scholar Dr Ernest Mehew, who lived south of the Border, attempted to reunite the author's relics.
Dr Mehew would take advantage of his hour-long Underground commute to and from his home in Stanmore to read up on Stevenson.
His collection consists of more than 40 boxes of papers and 2,000 books and includes first editions, biographies, collections of letters, reference books, critical studies and bound copies of the magazines in which Stevenson's work first appeared.
In the 1960s Dr Mehew edited Stevenson's letters by locating, sorting, transcribing and dating 2,800 of them, many of which are being published for the first time.
Dr Mehew was elected a fellow of the Royal Society of Literature and was awarded an honorary doctorate by Edinburgh University in 1998.
Following his death last year his works were donated to the national library, although the books are going to Edinburgh Napier University.
Robin Smith, head of collections and interpretation at the National Library of Scotland, said: "This is a unique and wonderful collection which will enrich our existing Stevenson archive.
"We are extremely grateful for this donation and to be able to house these papers in the land of Stevenson's birth."